Singapore Business Federation (SBF) strengthens ties with UOB and Y3 Technologies to empower businesses in venturing into ASEAN markets through cross-border e-commerce initiatives.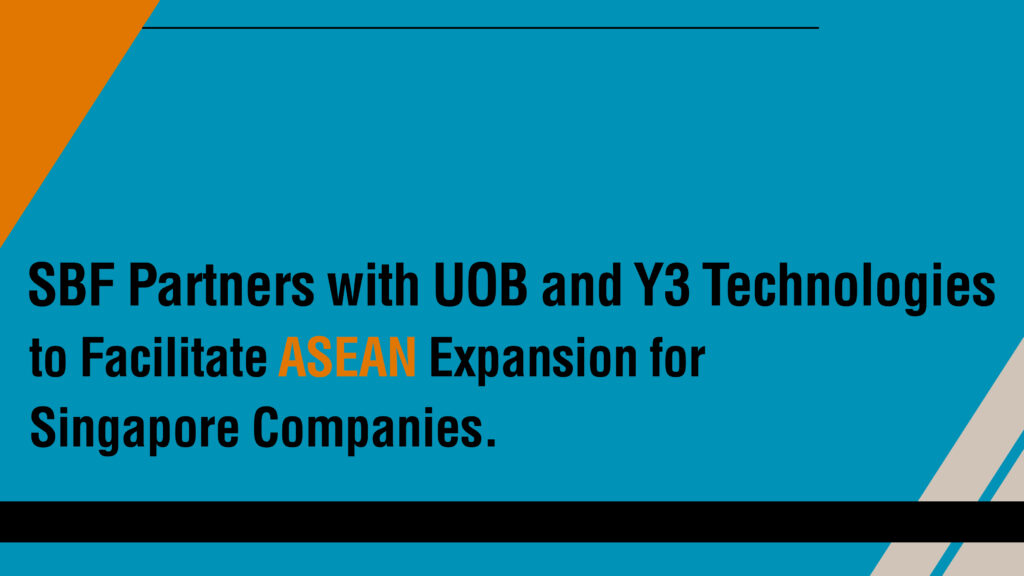 The Singapore Business Federation (SBF) has entered into partnerships with United Overseas Bank Limited (UOB) and Y3 Technologies to facilitate the international expansion of Singaporean companies in the ASEAN region. This collaboration was announced at the seventh edition of the ASEAN Conference held at the Raffles City Convention Centre.
Themed "Forging a Digital and Sustainable ASEAN – Towards Prosperity, Resilience and Sustainable Growth," the conference brought together over 400 business leaders, government officials, and diplomats to discuss future developments and emerging business opportunities within ASEAN.
Under the renewed Memorandum of Understanding (MoU) with UOB, SBF aims to support the internationalization efforts of Singaporean businesses. This includes joint initiatives, internationalization activities, and mutual support for business events. Additionally, SBF and Y3 Technologies have formalized an MoU to assist Singaporean businesses in expanding their presence through e-commerce platforms, providing services such as collaboration on initiatives and preferential rates for Y3's OMS4 platform.
A ministerial dialogue, featuring Guest-of-Honour Mr. Gan Kim Yong, Minister for Trade and Industry, addressed crucial topics such as emerging economic trends in ASEAN, plurilateral Free Trade Agreements, and Singapore's role in digitalization and sustainability efforts. The dialogue emphasized the importance of regional collaboration amid global uncertainties.
The conference included 15 key decision makers from the private sector, who served as moderators and panellists. They offered insights on building human capital, optimizing positioning in ASEAN's supply chains, and formulating strategies for sustainable economic growth through digitalization.