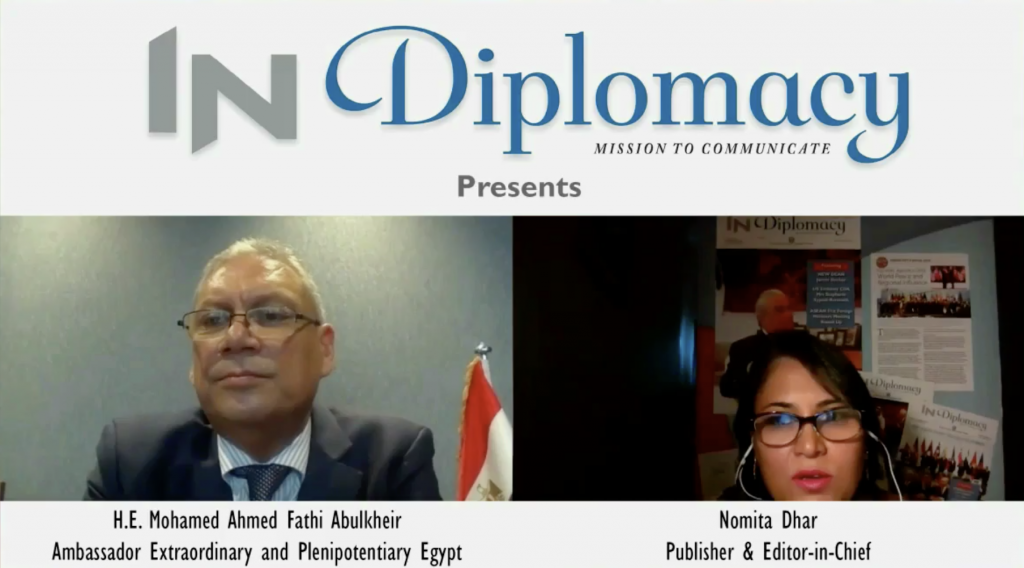 On the eve of EID, Ambassador H.E. Mohamed Ahmed Fathi Abulkheir, shared his experiences including "outstanding cooperation" from the Singapore Government.
WHILE Egypt and Singapore has enjoyed 54 years of excellent diplomatic relations, the devasting impact of the COVID-19 pandemic this year has taken its toll on both countries. IN Diplomacy Editor-in-chief, Ms Nomita Dhar talked to the Ambassador of Egypt in Singapore, HE Mohamed Ahmed Fathi Abulkheir to find out more.
"Thankfully when the times are tough, people tend to come closer together and Egypt and Singapore have come closer together since the COVID-19 outbreak and implementation of the Circuit Breaker (CB) measures," said the Ambassador. For example, he said he seen outstanding cooperation from the Singapore side in the process of repatriating Egyptians who were stuck here.
He was also glad that the Embassy's consular section successfully managed to cope with fewer staff and working days at the office during the CB period. The Ambassador was also happy to report even during this period he still received increased queries about imports of Egyptian fruits and vegetables from Singaporean companies as more of them have found their way into Singapore supermarkets like NTUC Fairprice. The Ambassador was also able to help coordinate between Islamic studies students in Singapore and the famous Al-Azhar University so that they can take their entrance exams online!
Click on the image above or here to view the full video.