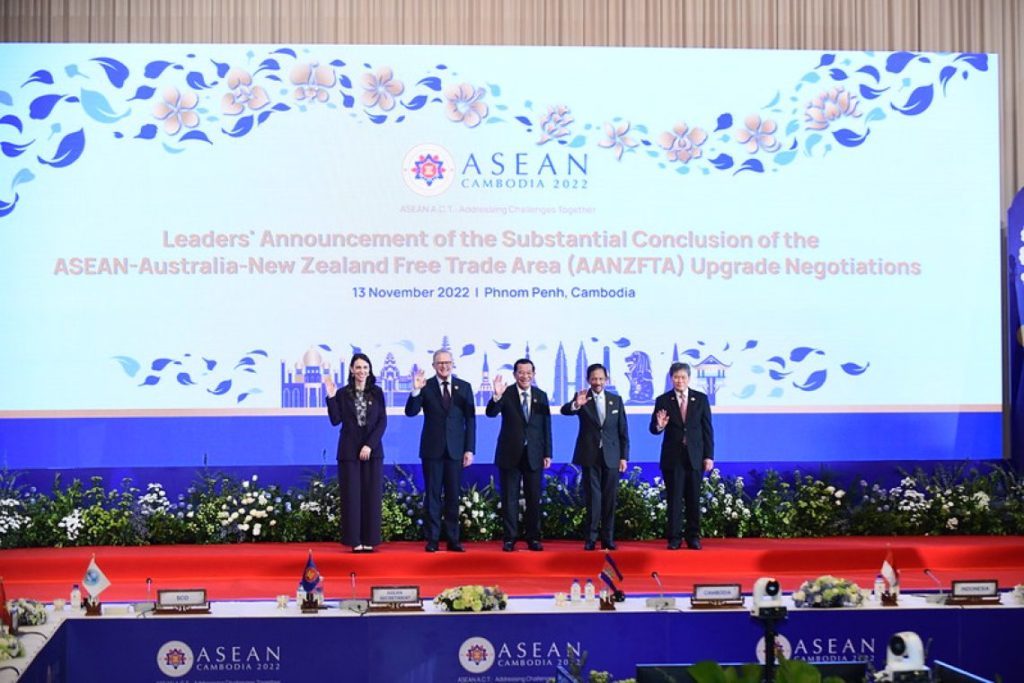 SINGAPORE and other ASEAN Member States, Australia and New Zealand have successfully substantially concluded negotiations to upgrade the Agreement establishing the ASEAN-Australia-New Zealand Free Trade Area (AANZFTA). Prime Minister Lee Hsien Loong along with AANZFTA Leaders and Ministers announced this today at the sidelines of the 40th and 41st ASEAN Summit and Related Summits in Phnom Penh, Cambodia.
Singapore's Minister for Trade and Industry Gan Kim Yong said, "The upgraded AANZFTA seeks to address emerging issues and position the AANZFTA well to deal with future crises and challenges. This Agreement's novel provisions on supply chain resilience for essential goods, sustainability, rules of origin and enhancements in areas such as e-commerce and services will further open up opportunities for our businesses, especially our small and medium enterprises, and our people."
The AANZFTA effectively creates a free trade area of over 710 million people with a combined GDP of more than USD 4.5 trillion. In 2021, ASEAN's total trade in goods with Australia and New Zealand amounted to USD 92.73 billion, an increase of 45% from 2020. Meanwhile, Australia and NZ's Foreign. Direct Investment into ASEAN was at USD 588.77 million, a rise of 86% from 2020.
For the full media release please click here