A fresh impetus has been instilled in the development of India-Singapore ties with the Uttar Pradesh Government, signing several agreements with investors in Singapore ahead of its major global investors' summit to be held in Lucknow from February 10-12, 2023.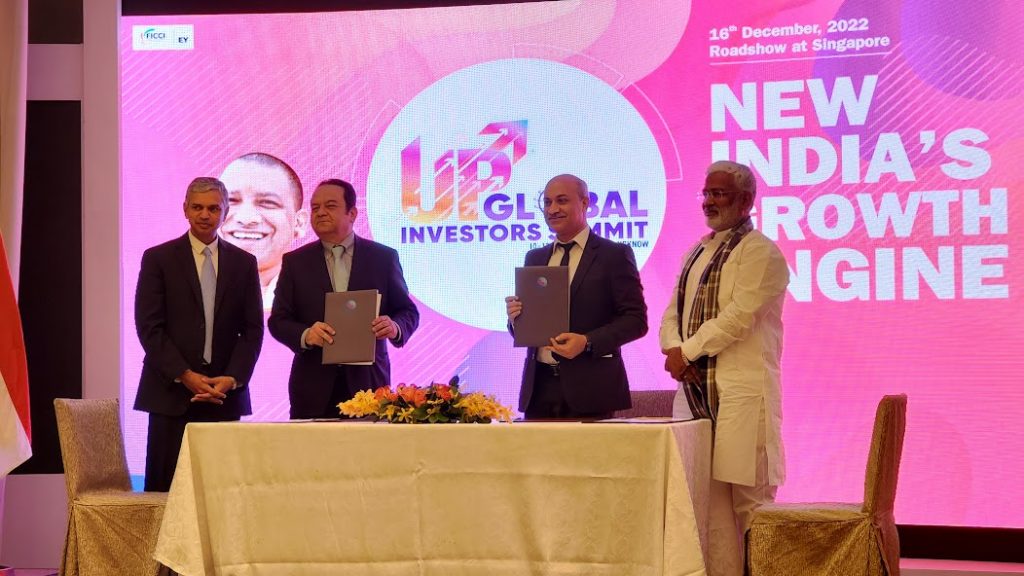 Uttar Pradesh is the largest state in the union, with over 220 million people. It is aiming to become a USD 1trillion economy in sync with the central government's target to build a USD 5trillion national economy in the coming years.
Uttar Pradesh Minister for Jal Shakti and Flood Control Swatantra Dev Singh while on a promotional tour for foreign investments said: "To achieve such targets, the UP government needs to have around USD 50 billion grounded as early as possible." Singh, who led one of the eight delegations sent to over 16 countries by the UP government to promote the UP Global Investors Summit (UPGIS), shared that there was a very encouraging response from his roadshows in Singapore and Sydney.
Representatives of the UP Government also met the representatives of the Singapore Indian Chamber of Commerce and Industries (SICCI) during the roadshow in Singapore. The investors from Singapore were assured of providing land and other facilities.
The SICCI office welcomed the delegation from the Uttar Pradesh Government. The team was led by Mr. Swatantra Dev Singh, Minister of Jal Shakti, Mr. Dhirendra Pal Singh, Chief Minister's education advisor and many other officials from the UP State Government. In attendance were also the Indian High Commissioner to Singapore, HE P. Kumaran, officials from FICCI, Ernst & Young, the Singapore Ministry of Trade and Industry, EnterpriseSG, and SICCI's Board of Directors.
In his welcome note SICCI Chairman, Mr Neil Parekh, said companies are rushing to re-capture global markets after a two-year lull. He discussed the upcoming Uttar Pradesh Global Investor Summit 2023 as an opportune moment to capitalize on the opportunities in the Indian state for Singapore businesses to explore and sign deals with the UP counterparts. Several SICCI members have registered to take part in the global summit.
In his remarks, High Commissioner P Kumaran spoke about the State of Uttar Pradesh and how it has progressed over the years and continues to grow. HE highlighted that with a little over 200 million residents and one of the largest GDPs of the country in recent years the state had established many IT parks for Singaporean IT firms to consider investing in. Other investment sectors include Defence, Aerospace, and Agriculture he shared.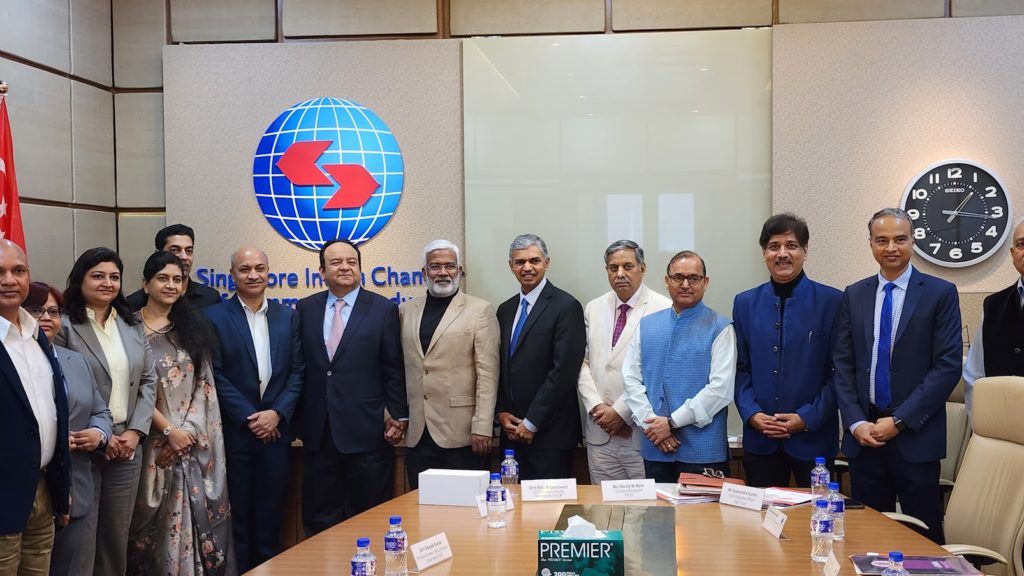 While looking to gain Singapore's support for reaching a target of at least USD 50 billion investment commitments, the UP government signed a MoU with the Singapore Indian Chamber of Commerce and Industry (SICCI) during the Singapore leg of the series of roadshows. The MOU was signed in the presence of Minister Swatantra Dev Singh and India's High Commissioner to Singapore, HE Mr. Kumaran Periasamy, on the 16 December 2022. Signatories to the MOU were Mr. Deepak Kumar, Principal Secretary, Government of Uttar Pradesh and Mr. Neil Parekh, Chairman of SICCI.
Addressing delegates after the MOU signing, Mr Parekh said that today's UP, under the strong leadership of Chief Minister Yogi Adityanath, will become a leader in attracting new investments to develop business in the state. "This roadshow has given the chance for our businesses to get up close with their counterparts from UP to find out more about the areas where they can consider allocating their investment dollar. Today's roadshow is just the start of a series of business, cultural and people to people ties that will grow and blossom between Singapore and the UP state government," said Mr. Parekh.
The wide-ranging MOU covers several areas of cooperation. Among them, promoting joint marketing activities for cross border trade services started by the signatories and promote activities for the digitalization of trade services. According to Minister Singh, who also held several meetings with the Singapore government and trade officials, SICCI will serve as a bridge between investment companies in Singapore and the UP government. It will also act as a knowledge partner, provide avenues for growth, and define the trajectory for investors.
While speaking of the projects worth Rs 380,000 crore, raised from the 2018 UP Investors Summit, which are in various phases of implementation, he added that another USD 5billion is expected from UPGIS, for which Singapore is a partner country.
Minister Swatantra Dev Singh, Noida-Greater Noida CEO Ritu Maheshwari, Yamuna Expressway Industrial Development Authority (YEIDA) CEO Arun Vir Singh, are on a tour of many countries including Australia, Singapore to the bring in foreign investors to up the ante for UP's agenda to become a USD 1trillion economy.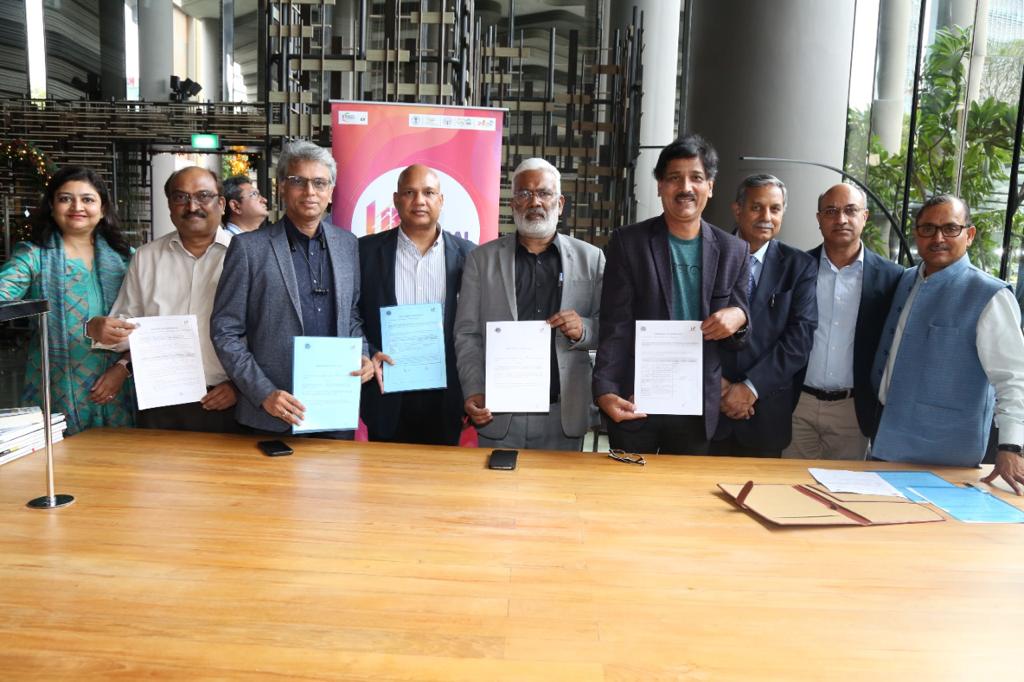 #indiasingaporeties