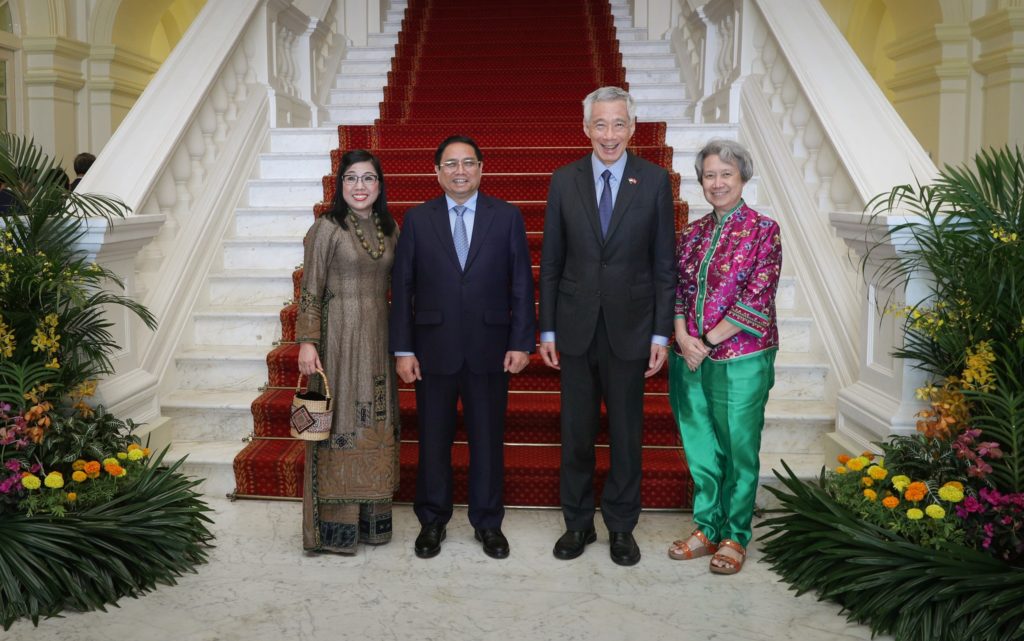 Singapore's Prime Minister Lee Hsien Loong's Official Visit to Hanoi, Vietnam, from August 27 to 29, 2023, reciprocating the 50th anniversary of bilateral relations and 10th anniversary of the Strategic Partnership, includes diplomatic discussions, an event on the Vietnam-Singapore Industrial Park, and youth engagement initiatives.
Prime Minister Lee Hsien Loong of Singapore is scheduled to conduct an Official Visit to Hanoi, Socialist Republic of Vietnam, spanning from August 27 to 29, 2023. The visit comes as a reciprocal gesture following Prime Minister Pham Minh Chinh's official trip to Singapore earlier this year in February. This diplomatic exchange is particularly noteworthy as it coincides with the commemoration of the 50th anniversary of bilateral relations and the decade-long establishment of the Strategic Partnership between the two nations.
Prime Minister Lee is slated to hold discussions with various Vietnamese leaders, including Prime Minister Chinh, General Secretary of the Communist Party of Vietnam Nguyen Phu Trong, President Vo Van Thuong, and Chairman of the National Assembly Vuong Dinh Hue. The visit will also feature an Official Dinner hosted by Prime Minister Chinh, providing an opportunity for further dialogue.
An integral element of the visit will be an event centered around the Vietnam-Singapore Industrial Park (VSIP), where both Prime Ministers will take part. The event includes a virtual groundbreaking ceremony for multiple upcoming VSIP projects and the issuance of investment licenses for new ventures within these industrial parks. The 13 existing VSIPs, which have previously been granted investment licenses by the Vietnamese government, have significantly contributed to economic growth across diverse regions of Vietnam. These VSIPs have collectively attracted investments surpassing USD 18.4 billion and generated approximately 300,000 job opportunities.
Amidst economic and political engagements, Prime Minister Lee and Prime Minister Chinh are scheduled to engage with students from the Vietnam National University. Furthermore, the inaugural Singapore-Vietnam Youth Leaders Exchange (SVYLE) program will facilitate interaction among young leaders from both nations, reflecting the commitment to fostering future collaboration.
Accompanying Prime Minister Lee during the visit are Minister for Foreign Affairs Dr. Vivian Balakrishnan, Minister for Education Chan Chun Sing, and Minister for Manpower and Second Minister for Trade and Industry Dr. Tan See Leng. Their presence emphasizes the breadth and significance of the discussions and partnerships anticipated during the visit.
In Prime Minister Lee's absence, Deputy Prime Minister and Minister for Finance Lawrence Wong will assume the role of Acting Prime Minister.