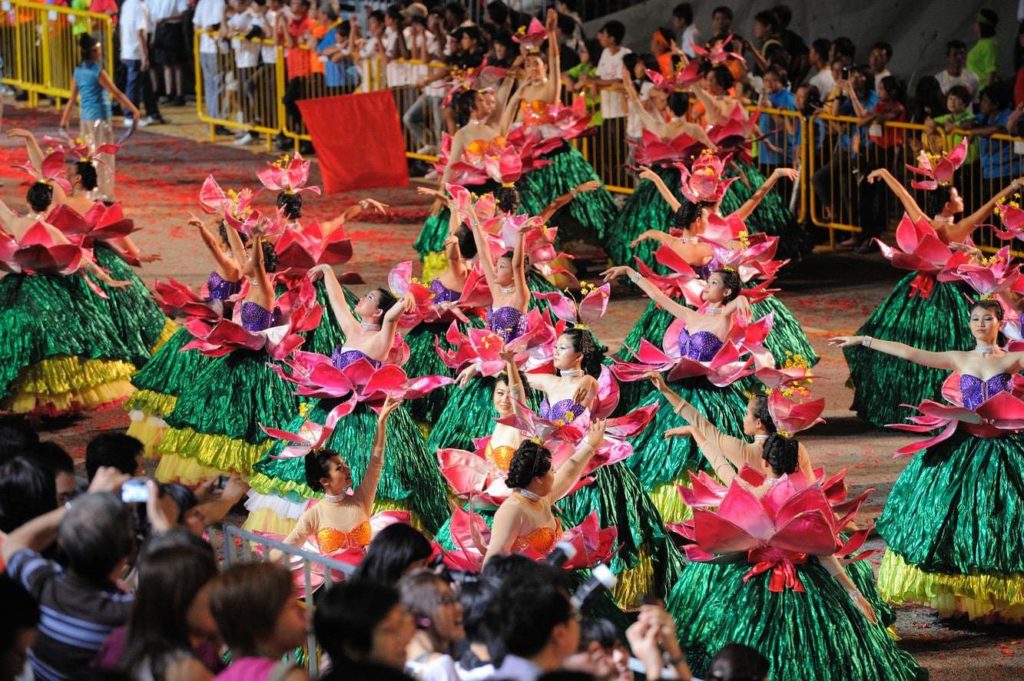 The Chingay Parade, one of Singapore's most important events, features street floats, clowns, dancers, acrobats, jugglers, and many other performers in celebration of the Chinese New Year. The parade has its roots in China, where for two weeks prior to the arrival of spring, processions were held in celebration of the Lunar New Year.
Singapore's Chingay Parade will take place at the F1 Pit. Chingay Parade 2023 completes the trilogy that was started with "Light of Hope" in 2021 and continued with "Ignite Our Dreams" in 2022 and "Embrace Tomorrow" in 2023. It exhorts Singaporeans to make a commitment to building a more optimistic Singapore by enjoining them to value the present and embrace the future collectively.
Enjoy the colorful and energetic Chingay Parade, which features performances by a multi-ethnic community's talented individuals against a backdrop of container art created in the style of street art by young people.
The iconic Chingay floats are making a comeback, along with 17 mini-floats that were jointly made by the community and represent our strong sense of community and unity.
Book your tickets and find more information about the parade here