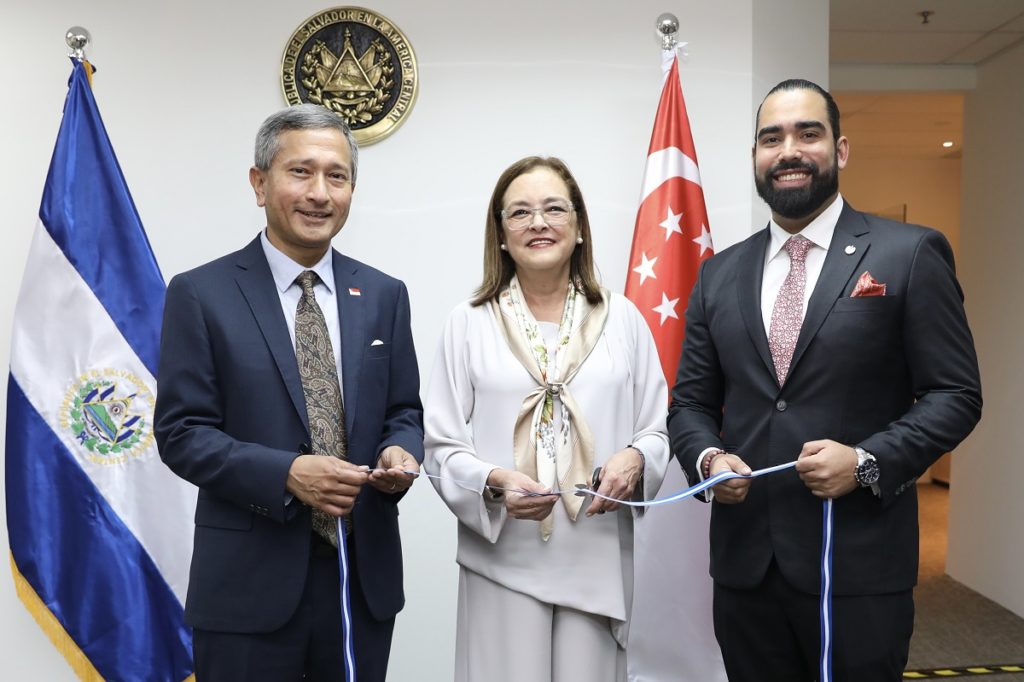 H.E. Alexandra Hill Tinoco, the Minister of Foreign Affairs of the Republic of El Salvador, was in Singapore on a working visit from 6th to 8th February 2023. This was her first visit to Singapore as Foreign Minister
During her working visit to Singapore H.E. Alexandra Hill Tinoco together with Singapore's Minister of Foreign Affairs, Dr. Vivian Balakrishnan, officially opened El Salvador's resident embassy here on 7th February 2023. They hailed the improvement in relations between El Salvador and Singapore as well as the appointment of H.E. Arturo Alfonso Acevedo Valencia as El Salvador's ambassador to Singapore.
The Ministers discussed ways to strengthen bilateral ties in areas such as agriculture, the digital economy, and finance, as well as the mutual sharing of best practices in governance and the enhancement of people-to-people exchanges, during their meeting on 8th February 2023. Minister Dr. Vivian Balakrishnan also encouraged El Salvador to use Singapore as a springboard to expand its engagement in Southeast Asia.
Sourced from Singapore MFA