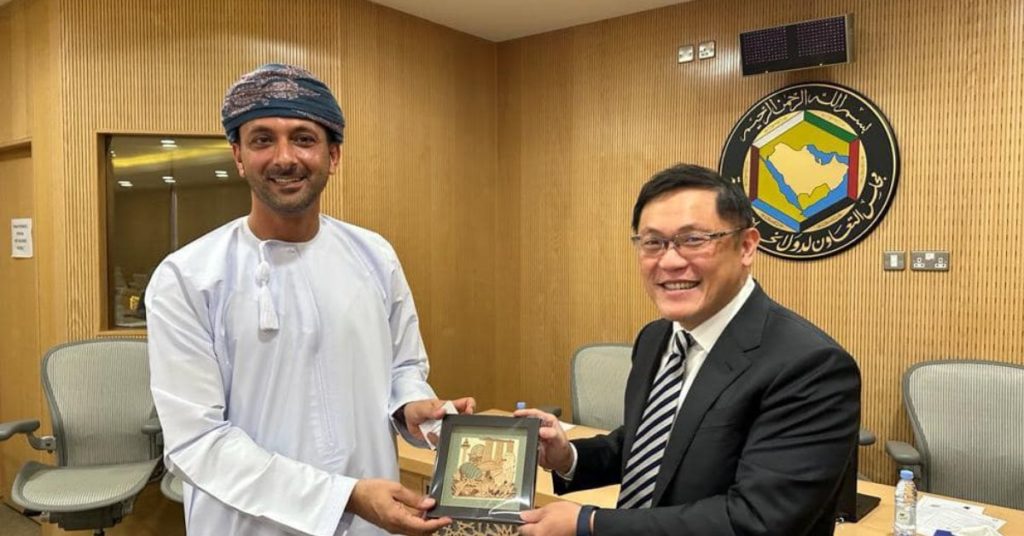 Singapore calls on the Gulf Cooperation Council (GCC) to foster greater economic cooperation between Singapore and the Gulf states
THE discussions at the GCC Secretariat focused on the enhancement of economic collaboration between Singapore and the GCC. Both parties exchanged ideas and views on potential areas of cooperation and explored opportunities to deepen the existing economic ties.
ON 19th March 2023 a Singapore delegation called on the GCC's Assistant Secretary General for Economic and Development Affairs, Mr Khalid Al Senaidi. The Singapore delegation consisted of Singapore's Ambassador to Saudi Arabia, Mr Wong Chow Ming, and the embassy's Deputy Chief Mission, Mr Ivan Chia, along with Singapore's Ministry of Trade and Industry Permanent Secretary (Development) Mr Lee Chuan Teck and Temasek Deputy CEO Mr Chia Song Hwee.
Both sides expressed their commitment to strengthening their partnership further. Overall, the meeting was a positive step towards building closer economic ties between Singapore and the GCC, and it highlighted the shared commitment to advancing economic development and promoting regional prosperity.
Sourced from Singapore Embassy in Riyadh Facebook post