The European Union and Singapore celebrated Europe Day 2023, affirming their strong economic and political cooperation, with Ambassador Iwona Piorko highlighting Singapore's role as the EU's main trade and investment partner in Southeast Asia.
The European Union and Singapore joined together in celebrating Europe Day 2023 on May 9, reaffirming their shared values of diversity, unity, and peace. This momentous occasion marked the 71st anniversary of the historic Schuman Declaration, which played a pivotal role in fostering political cooperation after World War II.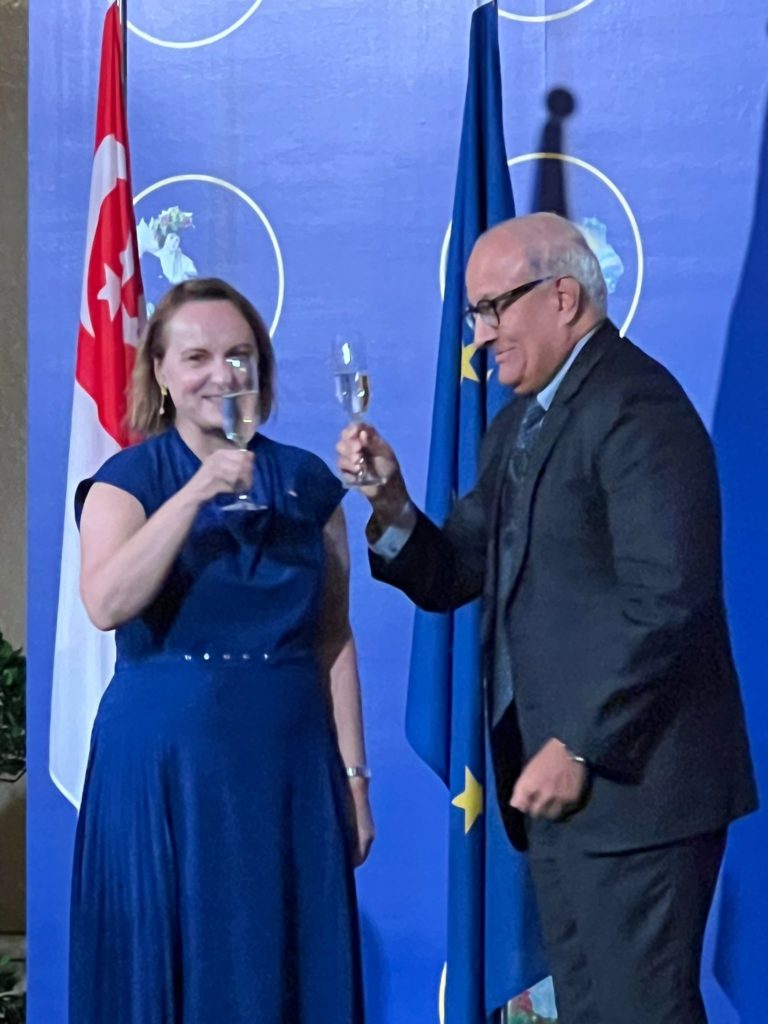 Under the gracious hosting of H. E. Ambassador Iwona Piorko, the event welcomed S. Iswaran, Singapore's Minister of Transport, as the esteemed guest of honor. Ambassador Piorka's speech highlighted the robust economic relations between the EU and Singapore, with Singapore serving as the EU's primary trade and investment partner in Southeast Asia, facilitating a flourishing bilateral trade exceeding 100 billion euros annually.
The Europe Day celebrations in Singapore showcased an array of cultural performances and captivating exhibitions, serving as a vibrant tribute to the unity, diversity, and peace that Europe has achieved. The event exemplified the EU's unwavering commitment to strengthening partnerships and collaboration with Singapore and likeminded nations.
Ambassador Piorko's speech seamlessly wove together the various dimensions of EU-Singapore relations, emphasizing the importance of digital cooperation, sustainability, and security. The EU's appreciation for Singapore's steadfast support in upholding the rules-based international order was reiterated, further solidifying their shared commitment to global initiatives.
The Europe Day celebrations in Singapore underscored the EU's dedication to fostering strong partnerships and collaboration, shaping a brighter future together with Singapore and other nations. The event served as a testament to the enduring friendship and shared aspirations between the European Union and Singapore.