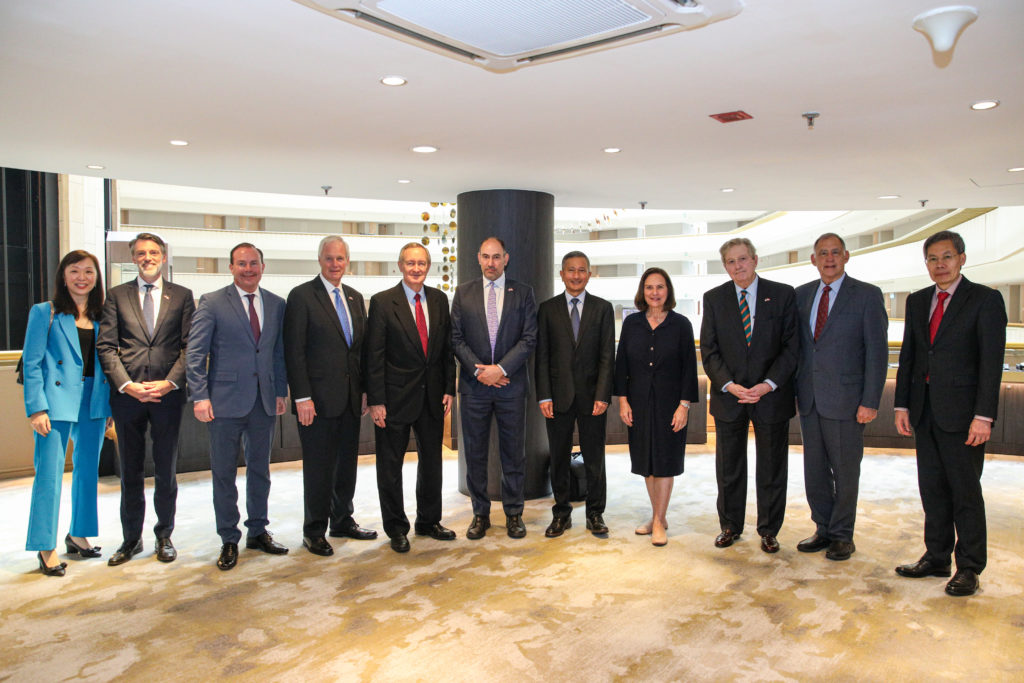 United States Senators visited Singapore to discuss economic cooperation, trade ties, and regional engagement, highlighting the strong partnership between the two nations and the importance of their ongoing collaboration.
A group of United States Senators recently embarked on a visit to Singapore from May 22 to May 24, 2023. The purpose of their trip was to engage in meaningful discussions with Singaporean government officials on a range of important topics. These meetings aimed to strengthen the bilateral relationship between the United States and Singapore and explore avenues for enhanced cooperation.
The Senators, including Mike Crapo from Idaho, John Boozman from Arkansas, Ron Johnson from Wisconsin, Mike Lee from Utah, Deb Fischer from Nebraska, and John Neely Kennedy from Louisiana, were warmly received by Senior Minister Tharman Shanmugaratnam on the first day of their visit. Over a dinner, they discussed the United States' ongoing commitment to robust engagement in the region, particularly through the Indo-Pacific Economic Framework (IPEF). The conversations also centered around the deep economic linkages between Singapore and the United States, with an exchange of views on regional and global developments.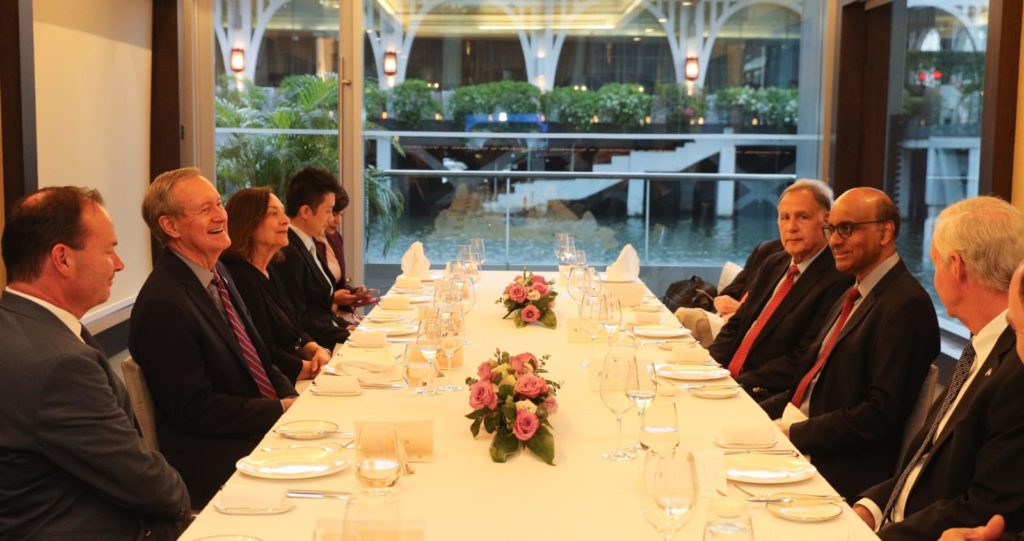 The following day, Minister for Foreign Affairs Dr. Vivian Balakrishnan hosted a breakfast meeting with the delegation. In a fruitful dialogue, both sides reaffirmed the strength and multifaceted nature of the partnership between Singapore and the United States. The Senators and Minister Balakrishnan delved into discussions on the benefits of economic integration, free trade, and global supply chains. They highlighted how these principles, built on the concept of competitive advantage, create substantial opportunities for people on both sides of the Pacific. Additionally, they explored avenues for the United States to expand its economic presence in the region, emphasizing the importance of deepening trade and investment cooperation with Southeast Asia. Recognizing the significance of education, skills development, and digital-age infrastructure, they underscored the need for investments in these areas to foster growth in the digital era. Minister Balakrishnan also acknowledged the delegation's keen interest in promoting closer trade ties and engagement between the United States and Southeast Asia, expressing hopes for future encounters.
As part of their visit, the Senators had the opportunity to meet with Minister for Trade and Industry Gan Kim Yong. This meeting likely centered around further enhancing trade relations and economic cooperation between Singapore and the United States, exploring ways to deepen ties and create mutually beneficial opportunities.
In summary, the visit of the United States Congressional delegation to Singapore served as a platform for deep engagement and reinforced the importance of the multifaceted partnership between the two nations. The discussions held with Senior Minister Tharman Shanmugaratnam and Minister Vivian Balakrishnan emphasized the significance of economic integration, free trade, and investment cooperation in the region. Moreover, the visit underscored the vital role of Congress as an important stakeholder in the bilateral relationship between Singapore and the United States, exemplifying their commitment to strengthening ties and fostering regional cooperation.