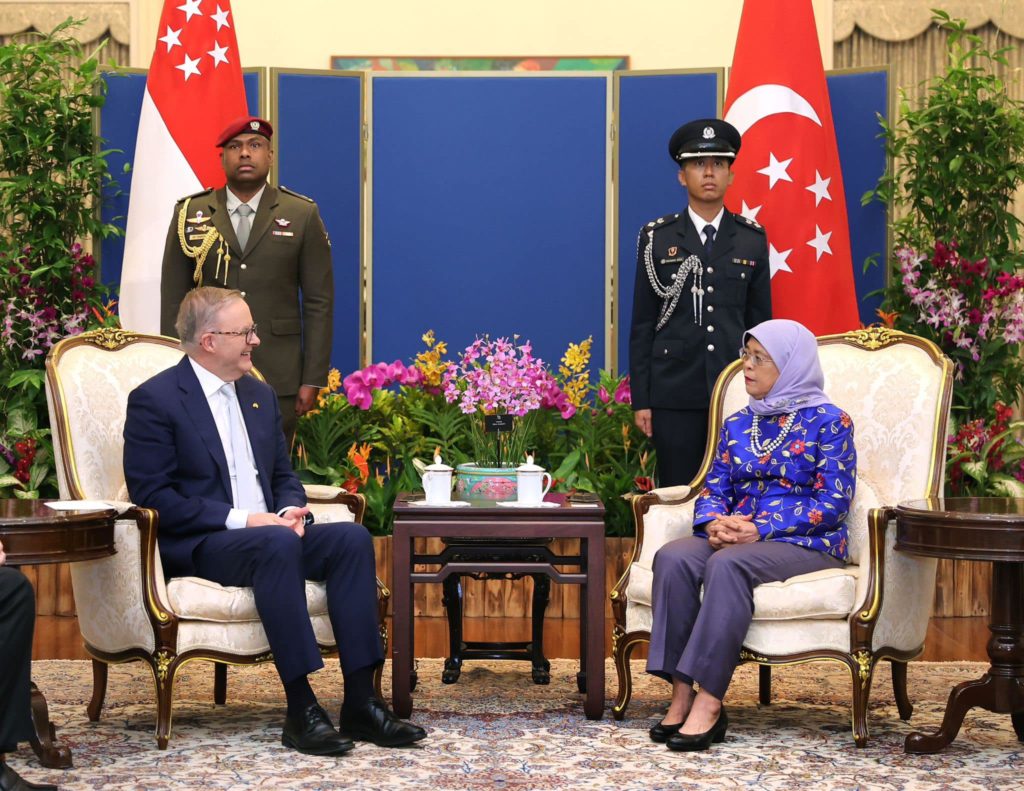 During Prime Minister Anthony Albanese's Official Visit to Singapore, the relationship between Australia and Singapore is strengthened through a series of activities, including meetings, a keynote address, and the symbolic gesture of naming an orchid hybrid after the Prime Minister.
Prime Minister of Australia, the Honourable Anthony Albanese MP, arrived in Singapore on June 1 for his Official Visit aimed at enhancing bilateral cooperation and fostering closer ties between Australia and Singapore. The visit, from 1 to 3 June 2023, includes the 8th Singapore-Australia Annual Leaders' Meeting, a ceremonial welcome, meetings with high-ranking officials, and a keynote address at the prestigious Shangri-La Dialogue.
The Annual Leaders' Meeting, established under the Singapore-Australia Comprehensive Strategic Partnership, serves as a vital platform for Prime Ministers of both countries to engage in discussions on bilateral cooperation, as well as regional and international developments. Due to Prime Minister Lee Hsien Loong's COVID-19 diagnosis, Acting Prime Minister Lawrence Wong had the honor of holding the meeting with Prime Minister Albanese.
Prime Minister Albanese commenced his visit with a ceremonial welcome, followed by a call on President Halimah Yacob at the Istana on June 2, 2023. The meeting reaffirmed the warm and longstanding ties between Singapore and Australia, highlighting the strong trade relations and close people-to-people links shared by both nations. President Halimah expressed her confidence that the bilateral relationship would continue to flourish and wished Prime Minister Albanese success for his keynote speech at the upcoming Shangri-La Dialogue.
During his visit, Prime Minister Albanese also had the privilege of having an orchid hybrid named in his honor, underscoring the significance of his visit and the strong ties between Australia and Singapore.
The highlight of Prime Minister Albanese's visit was his Keynote Address* at the 20th edition of the Shangri-La Dialogue, organized by the International Institute for Strategic Studies. The address, delivered on June 2, 2023, provided an opportunity for Prime Minister Albanese to share Australia's perspectives on regional security and cooperation, further strengthening Australia's engagement in the Asia-Pacific region.
As the visit concludes, it is expected that the strong ties between Singapore and Australia will be further strengthened, paving the way for enhanced bilateral trade, increased people-to-people exchanges, and closer cooperation on regional and global issues of common concern.
*Click here to view Prime Minister Anthony Albanese speech at the Shangri-La Dialogue 2023