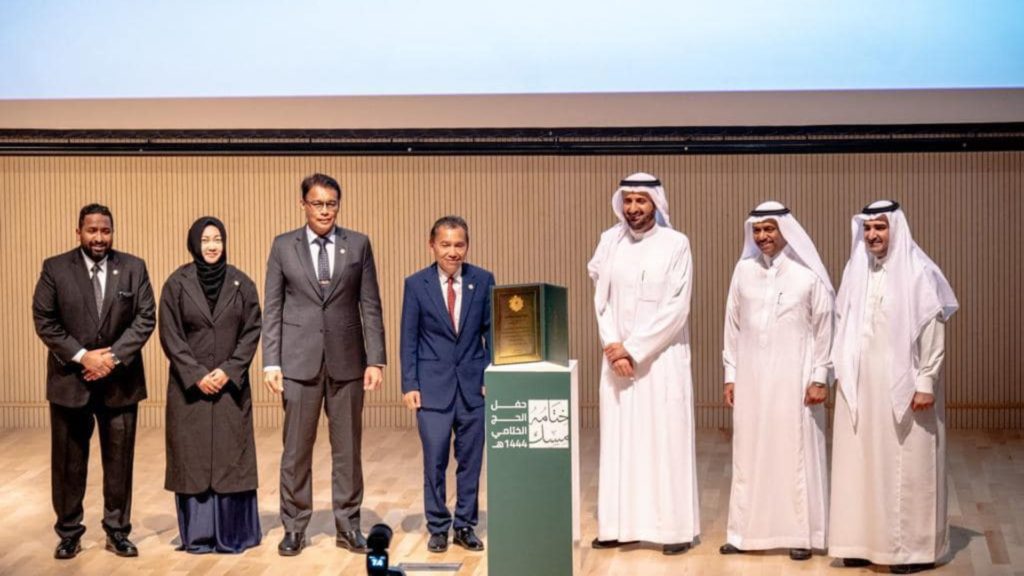 Singapore Pilgrims' Affairs Office (SPAO) receives prestigious Labbaitum Award for Best Office, marking the first time Singapore has been recognized, showcasing the dedication of the country's Muslim community to providing exceptional support and services to pilgrims.
Singapore's Muslim community is rejoicing as the Singapore Pilgrims' Affairs Office (SPAO), under the guidance of the Islamic Religious Council of Singapore (Muis), has been awarded the esteemed Labbaitum Award for Best Office by the Ministry of Hajj and Umrah of the Kingdom of Saudi Arabia. This momentous achievement marks the first time that Singapore has received such a prestigious recognition. The award acknowledges SPAO's exceptional service to Singaporean pilgrims, highlighting its commitment to quality initiatives such as the PilgrimSG mobile application, which was launched last year to enhance the pilgrims' experience.
Outshining offices from 30 other countries in the category for countries with less than 3,000 pilgrims, Singapore's triumph demonstrates the outstanding dedication and support from various entities, including the appointed Ground Service Agents (GSAs), the Singapore Consulate-General in Jeddah, and the Saudi authorities. The achievement is a testament to the unwavering commitment of all past and present SPAO members, who have tirelessly strived to provide Singaporean pilgrims with unparalleled assistance and support during their spiritual journey in the Holy Lands.
The recognition bestowed upon SPAO has garnered appreciation from various quarters, including Singapore's Muslim community and esteemed leaders. Expressing his gratitude, a Singaporean citizen conveyed heartfelt thanks to all individuals involved, while particularly acknowledging the dedication and efforts of SPAO members. Furthermore, the citizen expressed gratitude for the personal congratulations received via WhatsApp from His Excellency Saudi Minister for Hajj and Umrah, Dr Tawfiq Al-Rabiah, who commended Singapore's commitment to offering a seamless and spiritually enriching Hajj experience.
Adding to the nation's recent achievements, the Islamic Religious Council of Singapore (Muis) has yet another reason to celebrate. The accolades earned by Muis continue to bolster Singapore's standing on the international front. Following the Imam Al-Qarafi Award for Distinction in Fatwa conferred upon the Mufti and the Muis Fatwa Committee last November, this latest success highlights the ability of Singapore's minority Muslim community to make a significant impact globally. Through these accomplishments, Singapore demonstrates that size is not a limitation to achieving excellence and leaving an indelible mark in the world.
The Labbaitum Award for Best Office and the Imam Al-Qarafi Award for Distinction in Fatwa are indicative of Singapore's commitment to upholding the highest standards of service and knowledge within its Muslim community. These achievements are a testament to the concerted efforts of organizations like SPAO and Muis, as well as the unwavering support and collaboration from various stakeholders. They serve as a source of pride for Singaporeans and inspire the nation to continue striving for excellence in the pursuit of its vision as a minority Muslim community of success on the global stage.