By PIB Delhi | 27 SEP 2023 | Categories: Technology, Social Impact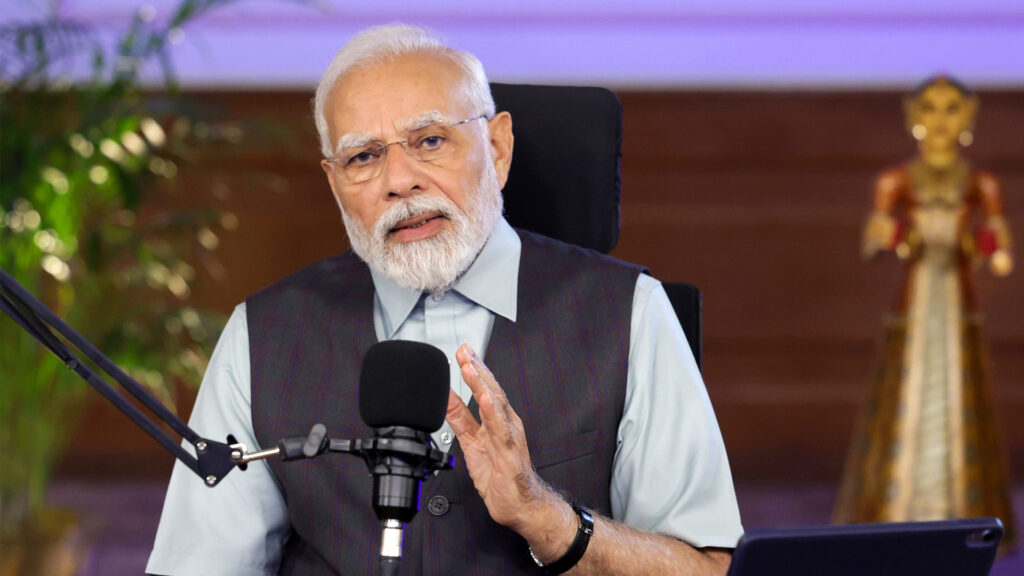 In an English rendering of his video address to fellow YouTubers at the YouTube Fanfest India 2023, Prime Minister Narendra Modi celebrated his 15-year-long journey on the platform. He expressed his affinity with the YouTube community, emphasizing that he too, like them, has been using the platform to connect with audiences both in India and around the world.
Addressing a diverse gathering of over 5,000 creators, PM Modi acknowledged the varied content produced, spanning gaming, technology education, food blogging, travel, and lifestyle influence. He emphasized the potential for these creators to collectively drive positive change in the lives of a vast population.
Reflecting on his own content, PM Modi cited conversations with students on topics like exam stress, expectation management, and productivity as particularly meaningful moments. He urged creators to leverage their influence in addressing critical societal issues.
PM Modi outlined several key areas where YouTubers can significantly impact the nation. Firstly, he highlighted the continued importance of the Swachh Bharat (Clean India) campaign, urging creators to make cleanliness a persistent priority until it becomes integral to India's identity.
The Prime Minister also emphasized the pivotal role creators can play in promoting digital payments, particularly given India's prominent position in the global digital payments landscape. He encouraged creators to simplify the process in their videos to inspire a wider audience.
Another key initiative discussed was "Vocal for Local," which advocates for the promotion of locally-made products and the skills of Indian artisans. PM Modi called upon YouTubers to amplify this movement, thereby aiding in the global recognition of India's local products.
Additionally, PM Modi proposed an interactive element for creators. He suggested incorporating questions or actionable points at the end of episodes, fostering engagement with viewers beyond passive consumption of content. This, he believed, would enhance the reach and impact of creators.
In closing, PM Modi shared a light-hearted nod to the familiar YouTube sign-off, urging viewers to subscribe to his channel and hit the notification bell for updates.
The Prime Minister's address at the YouTube Fanfest India 2023 underscored the potential for YouTubers to shape positive change in India, aligning their content with key national initiatives.

Image Credit – PM India