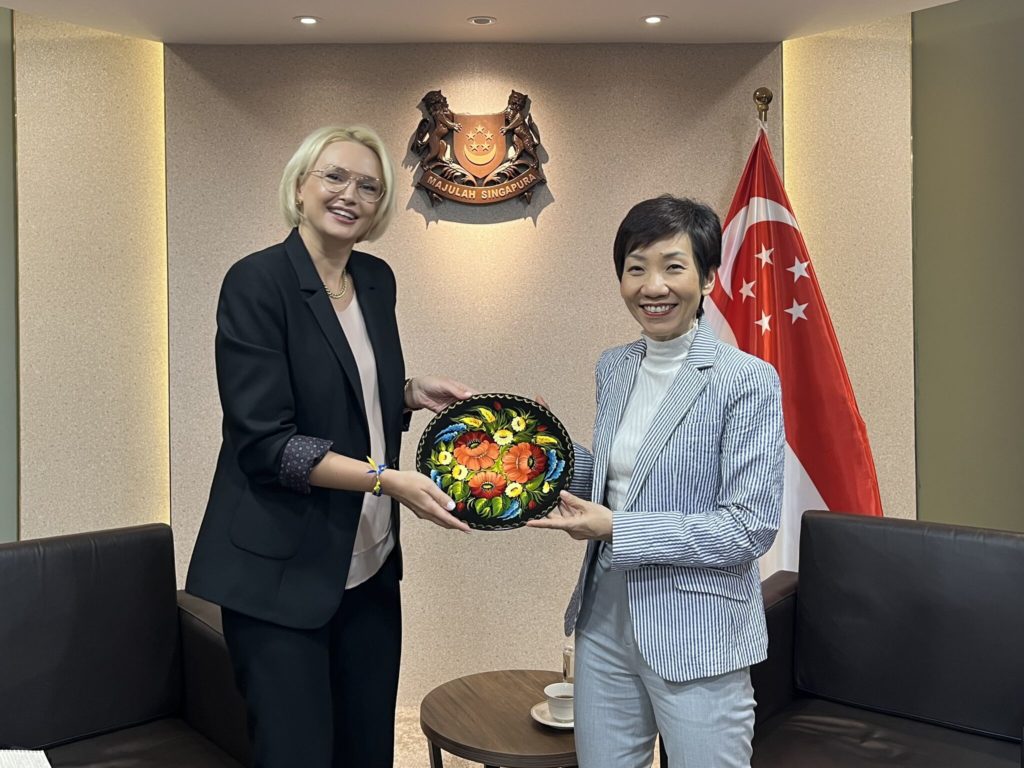 Singapore's Minister of Sustainability and Environment met with Ukraine's Ambassador to discuss climate change, global food security, Ukraine's role in agriculture, and potential for further cooperation.
Singapore's Minister of Sustainability and Environment, Grace Fu, recently met with Ukraine's Ambassador to Singapore, Kateryna Zelenko, to discuss global food security issues and the significant role Ukraine plays as one of the world's leading producers of agricultural products.
The meeting highlighted Ukraine's commitment to building a greener future despite the ongoing conflict. Minister Fu expressed her delight at hearing this and emphasized that all countries must take immediate action to address climate change.
Subscribe to our weekly newsletter or get your hands on our printed copy of IN Diplomacy Monthly Issues now!
Despite the challenging circumstances, Ukraine continues to be one of the top exporters of food products globally. Singapore has been benefiting from Ukrainian exports of products such as eggs, and there is great potential for further cooperation in this area.
Minister Fu stated that Singapore looks forward to exploring more collaboration opportunities with Ukraine, particularly in the field of agriculture. The meeting between the two officials was positive and productive, underscoring the importance of international cooperation in addressing global challenges and highlighting Ukraine's contributions to the agricultural sector.
Sourced from Grace Fu's LinkedIn Page