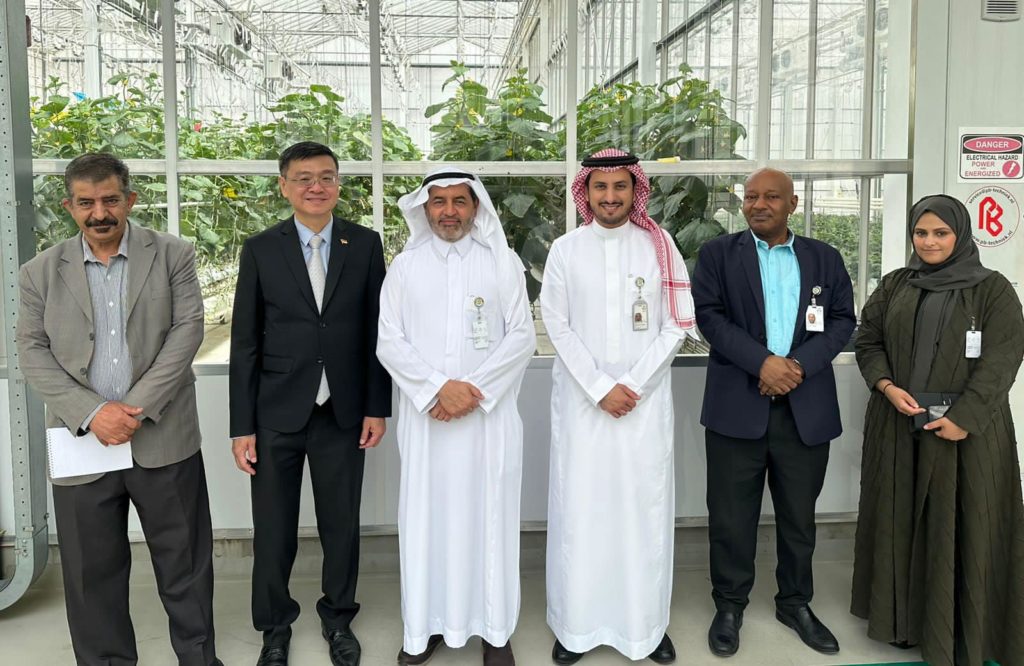 Singapore Embassy explores groundbreaking sustainable agriculture research at Estidamah Research Center in Riyadh, paving the way for potential collaboration and innovation in the field.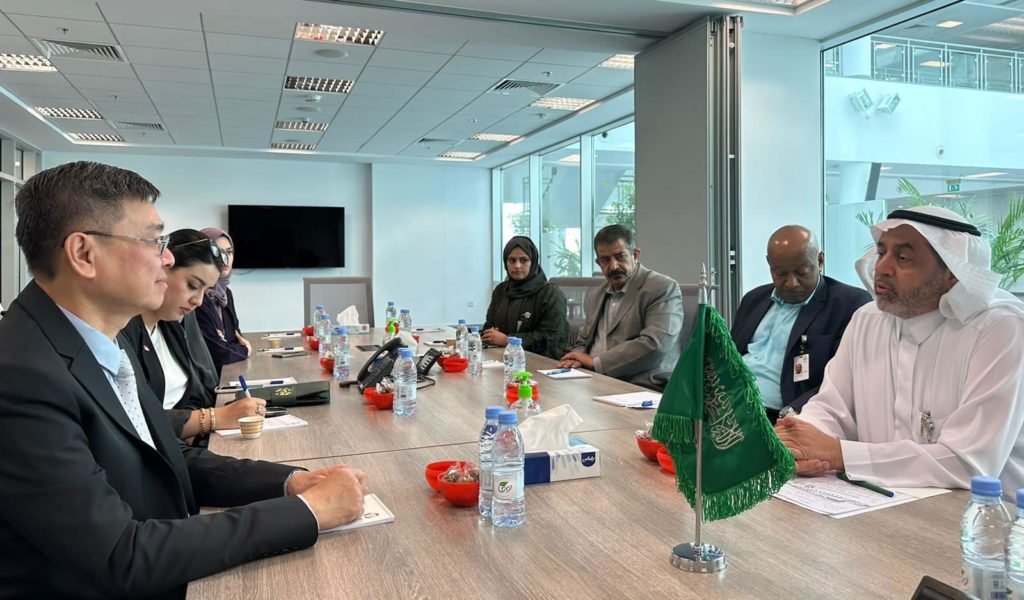 In a bid to foster bilateral cooperation in the field of sustainable agriculture, Singapore's Ambassador to Saudi Arabia, Mr. Wong, along with the Embassy team, embarked on a visit to the National Research and Development Center for Sustainable Agriculture, known as Estidamah, on May 29. The delegation was warmly received by the esteemed General Director of the Center, Professor Abdulrahman Al Saghir, and his team, who provided an insightful briefing on the pioneering research initiatives taking place at the facility.
During the briefing session, Professor Al Saghir enthusiastically shared the ongoing research projects at Estidamah, which encompass a wide range of areas, including crop cultivation, water management, soil health, and the use of advanced technologies such as precision farming and vertical farming. These initiatives aim to enhance productivity, optimize resource utilization, and reduce the environmental impact of agricultural practices.
To provide the Singaporean delegation with a comprehensive understanding of the research activities, the Embassy team was then taken on an educational tour of Estidamah's state-of-the-art research facilities. The group had the opportunity to witness firsthand the advanced laboratories, greenhouses, and experimental farms, which serve as crucial platforms for testing and validating innovative agricultural techniques.
The visit to Estidamah not only provided an opportunity for the Singaporean delegation to witness the advancements in sustainable agriculture but also paved the way for potential collaboration between Singaporean and Saudi Arabian researchers and businesses. The exchange of expertise and technologies could lead to the development of joint projects aimed at boosting agricultural productivity, improving food security, and mitigating the environmental impact of farming practices.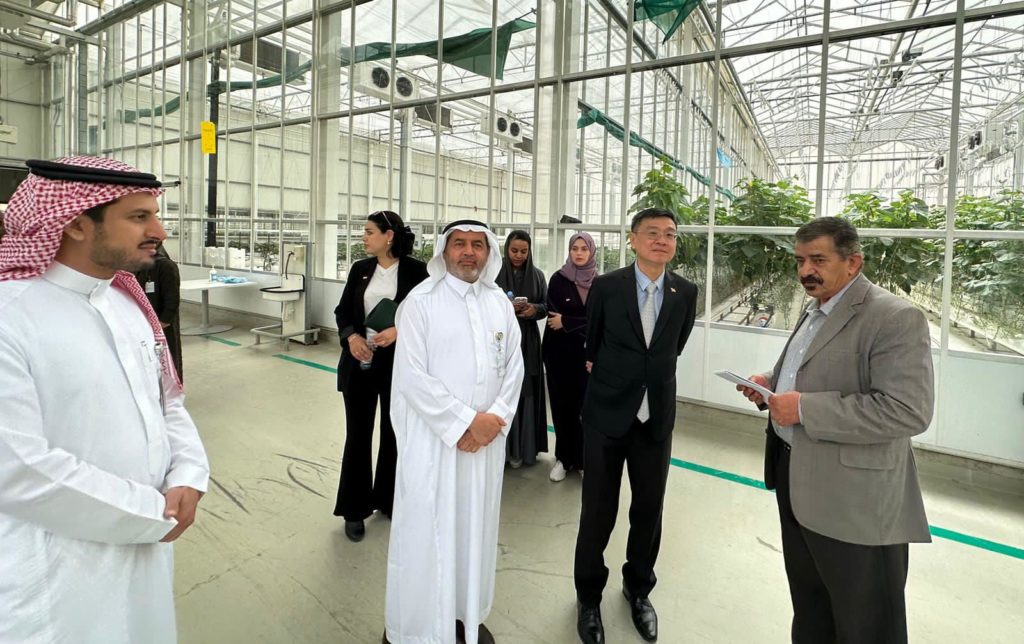 As both Singapore and Saudi Arabia strive to create sustainable solutions to meet the demands of a growing population and address the challenges posed by climate change, the collaboration between Estidamah and Singaporean agricultural stakeholders has the potential to be a significant step forward in achieving these objectives.