IN DIPLOMACY SPECIAL Maldives Supplement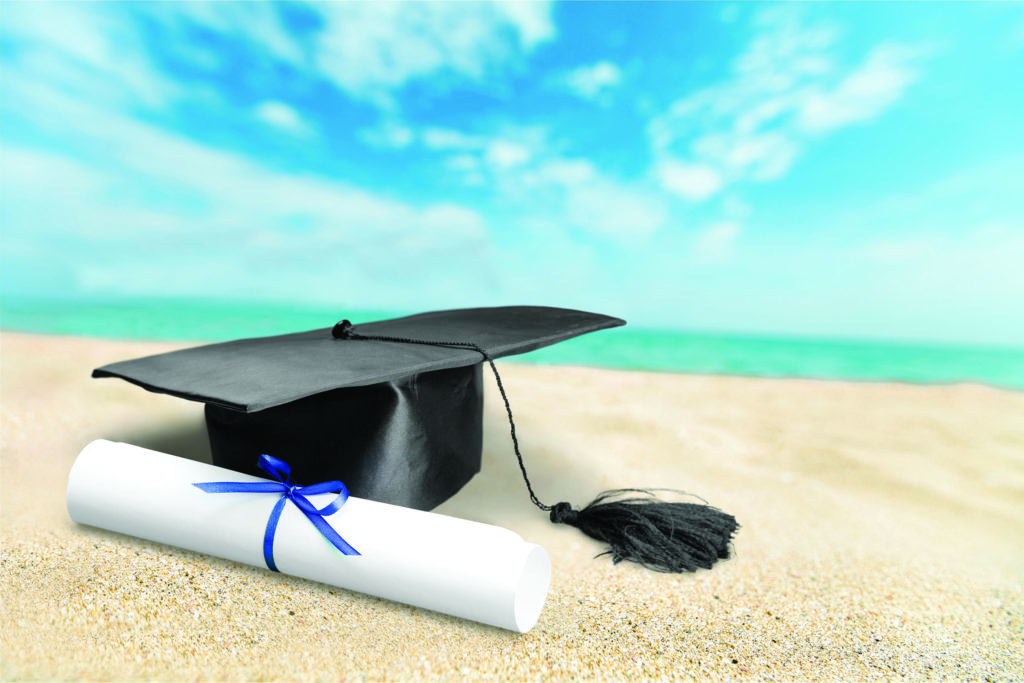 The Maldives, a beautiful island nation, is not only a popular tourist destination but also an emerging hub for education. To cater to the growing demand for higher education especially technical and vocational training, the Ministry of Higher Education (MoHE) of Maldives is inviting investments
A beautiful island nation, the Maldives, is not only a popular tourist destination, it has in recent years also become an emerging hub for education. To cater to the growing demand for higher education and technical and vocational training, the Ministry of Higher Education (MoHE) of Maldives is in the process of inviting interested parties and potential investors, both local and foreign, to invest in Higher Education Institutes (HEIs) particularly in Technical and Vocational Education and Training (TVET). This initiative aims to supplement the limited public sector investment capacities and develop a sustainable educational ecosystem through a Public-Private Partnership (PPP) model.
Potential of Public-Private Partnership (PPP)
The PPP model in higher education will play a vital role in financing the development, operation, and day-to-day running of these institutes in a profitable manner. Under this arrangement, private partners or investors will have the opportunity to derive various social and economic benefits. The government will provide plots of land or sites for the institutes free of charge on a long-term basis, allowing investors to capitalize on the partnership and financially benefit from the venture.
Additionally, the government will sponsor trainees in priority areas, reducing the financial burden on students and making education more accessible. This collaboration creates a win-win scenario, where investors can benefit economically while meeting the higher education and vocational training needs of the community.
Flexibility and Diversification of Investments
Investors will have the luxury of conducting various economic activities within the institutes. Optional on-demand training programs, workshops, and other educational activities will be encouraged, creating additional revenue streams. Moreover, investors can develop commercial establishments, provide business support services, and conduct activities relevant to practical trainings or internships required for the students within the campus. These initiatives will not only boost profitability but also enhance the overall learning experience for the students.
State-of-the-Art Facilities and Innovative Approaches
Each institute will be equipped with state-of-the-art facilities to promote modern and interactive learning. Smart classrooms with Wi-Fi connectivity, ergonomic furniture, smart boards, digital sound technologies, and ICT labs with an essential Artificial Intelligence component will facilitate an enriching educational experience. Additionally, digital and physical libraries, auditoria for multimedia experiences, and counseling centers will encourage research-based learning, creativity, and personal development.
Boarding Facilities and Expanded Reach
To make vocational and technical training more effective, the institutes will require students to stay on campus for most of their training time. As a result, boarding facilities for a significant number of students will be provided, creating a hospitable environment that attracts students from various parts of the country. These boarding facilities will serve not only as a key educational provision but also generate additional revenue, contributing to the sustainability of the institutes.
TVET Center Development and Expansion
In addition to higher education institutes, Maldives is committed to improving its Technical and Vocational Education and Training (TVET) system. The government aims to build state-of-the-art TVET centers in prime locations throughout the country. The centers will specialize in specific fields and offer diverse TVET programs that align with industry needs. By integrating advanced tools and techniques into the curriculum, the centers will produce highly skilled graduates ready for the labor market.
Investment Incentives
Foreign partners who share the vision for the TVET system and the higher education landscape of Maldives will be offered attractive incentives. These include rent-free long-term land leases and the opportunity to invest in other businesses within the allocated land.
IN DIPLOMACY SPECIAL Maldives Supplement
● MALDIVES AND SINGAPORE VITAL DEVELOPMENT PARTNERS – Introduction
● MALDIVES CELEBRATES 59TH INDEPENDENCE DAY and WISHES SINGAPORE A HAPPY NATIONAL DAY by Mr Abdulla Shahid, Foreign Minister of Maldives
● SINGAPORE AND MALDIVES MULTIPLYING STRENGTH ON MANY FRONTS Interview with High Commissioner of Maldives in Singapore Ahmed Thasmeen Ali
● CLIMATE CHANGE: STRIVING TO LEAD BY EXAMPLE Interview with Minister of State for Environment, Climate Change and Technology Ms Khadeeja Naseem